Liberty House Homework Club: Homework Club is still up and running! We meet every Tuesday and Thursday from 3:00 PM to 3:45 PM in Mrs. Jones's room, Room 207. See Mrs. Jones if you have any questions.
Choose Love at Home Courage Calendar: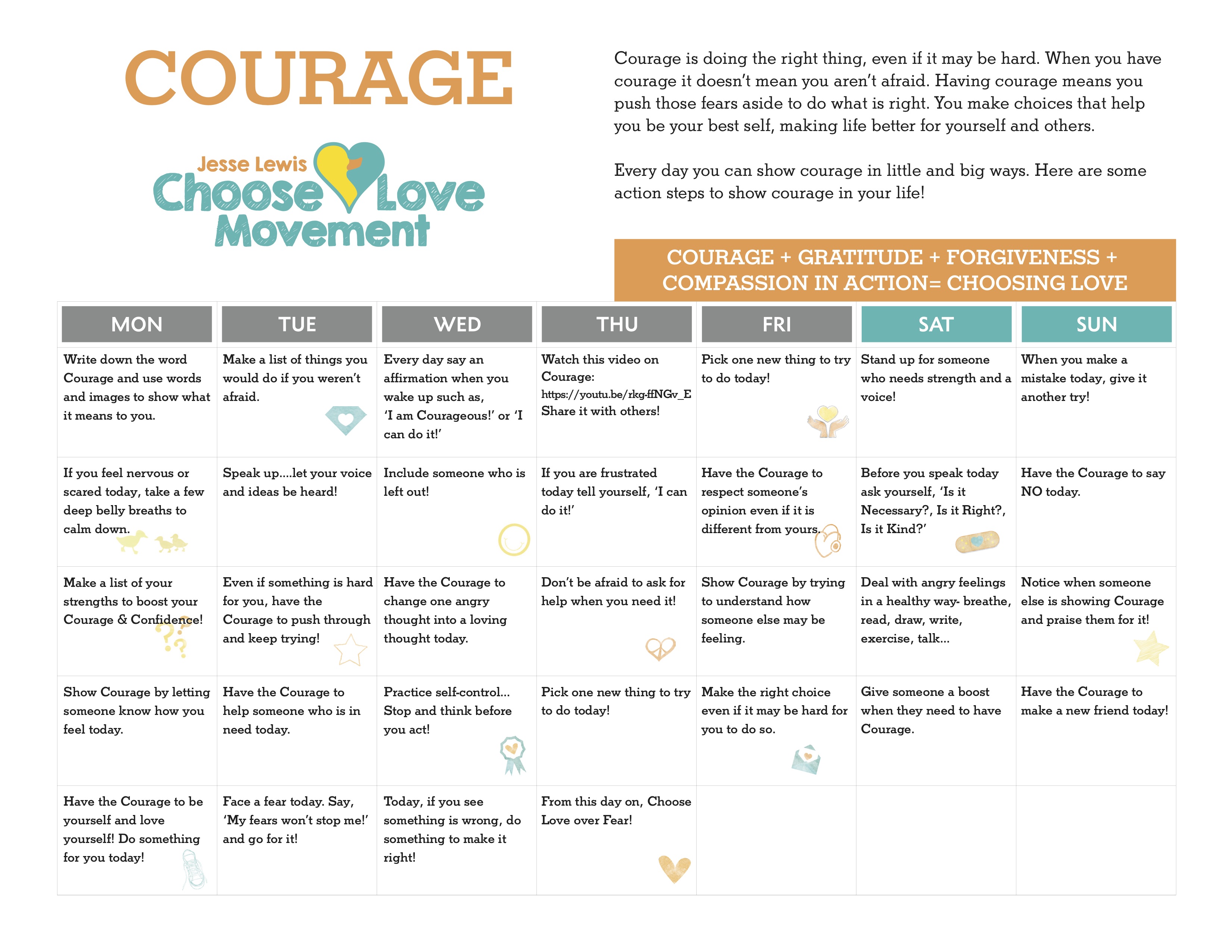 Upcoming Events
Friday, February 8th: Liberty House Student and Faculty Breakfast
Wednesday, February 27th at 6:00 PM in the Auditorium: Mandatory Parent and Student Meeting for all 7th Graders attending Nature's Classroom.